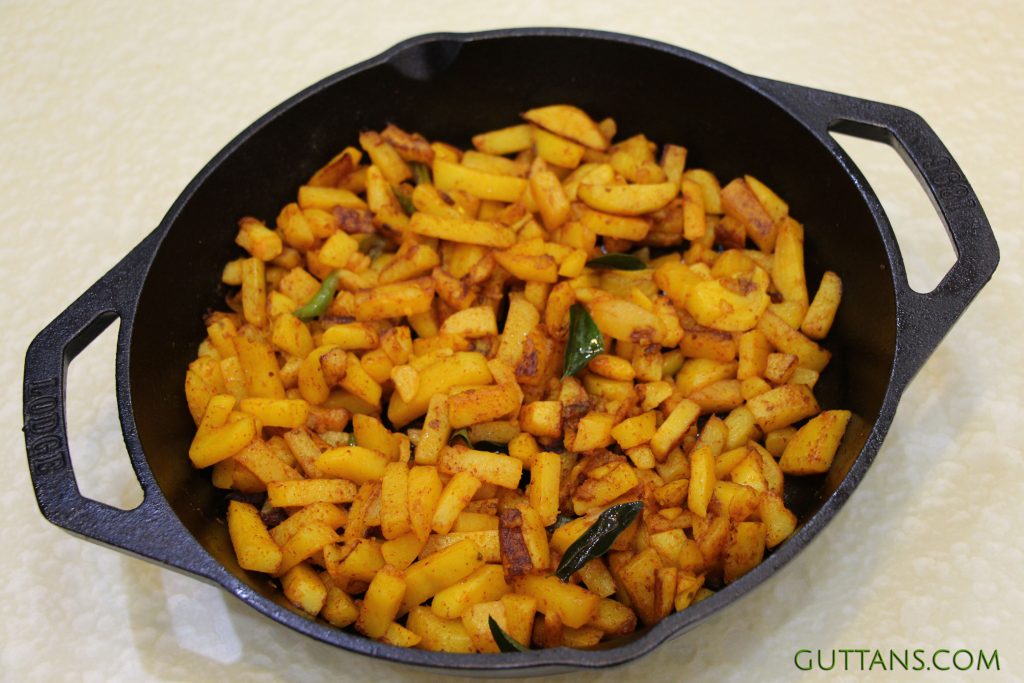 Kerala Style Potato Stir Fry (Urula Kizhangu Mezhukkupuratti)  is simple vegetable preparation. Potato Mezhukkupuratti and Moru Curry (Link) are good combination with hot rice.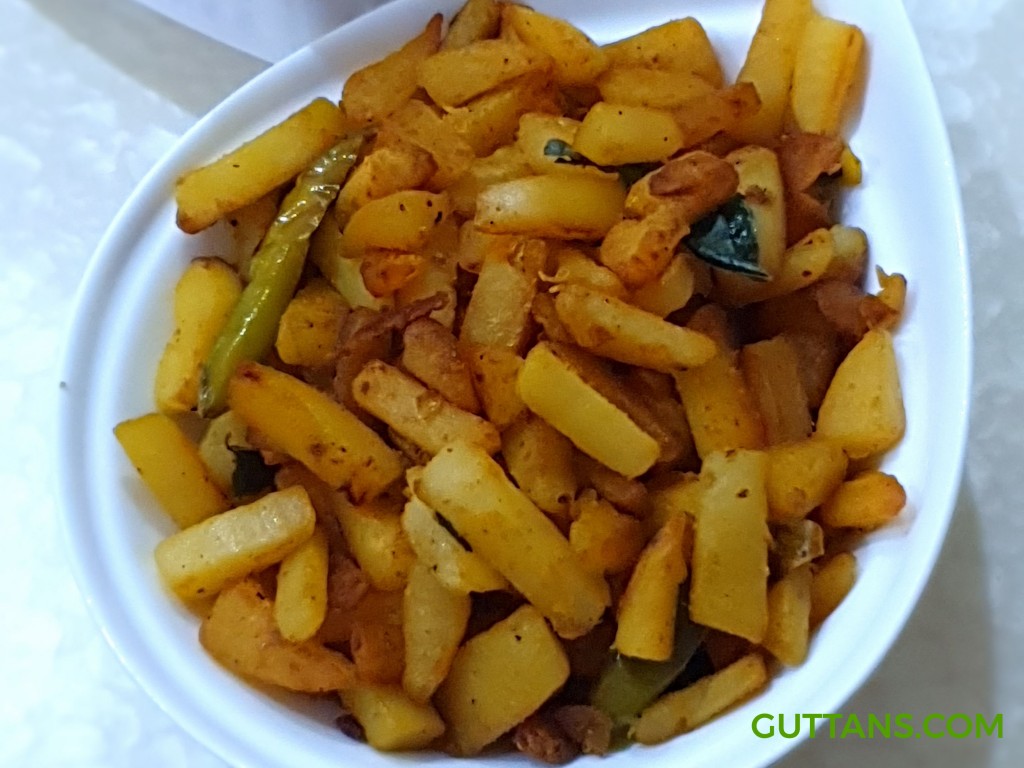 INGREDIENTS
Potato – 4 big – 4 cups
Turmeric – ½ tsp
Green Chilli – 1
Oil – 3 tbsp
Chilli Powder – 1 tsp
Curry Leaves – 5-8 leaves
Salt – As needed
DIRECTIONS
Preparation : Peel and cut the potatoes into 1" pieces. Slice green chilli into 3-4 pieces.
Cooking : Heat a pan (preferably Cast Iron or Non Stick) and add 2 tbsp oil in a pan. Add potato, turmeric, green chilli and salt. Cook potato covered for 8-10 min, stirring occasionally until all water absorbed and potato pieces are cooked. Next, add chilli powder, 1 tbsp oil, curry leaves and fry for another 5 more minutes, stirring occasionally until roasted well.