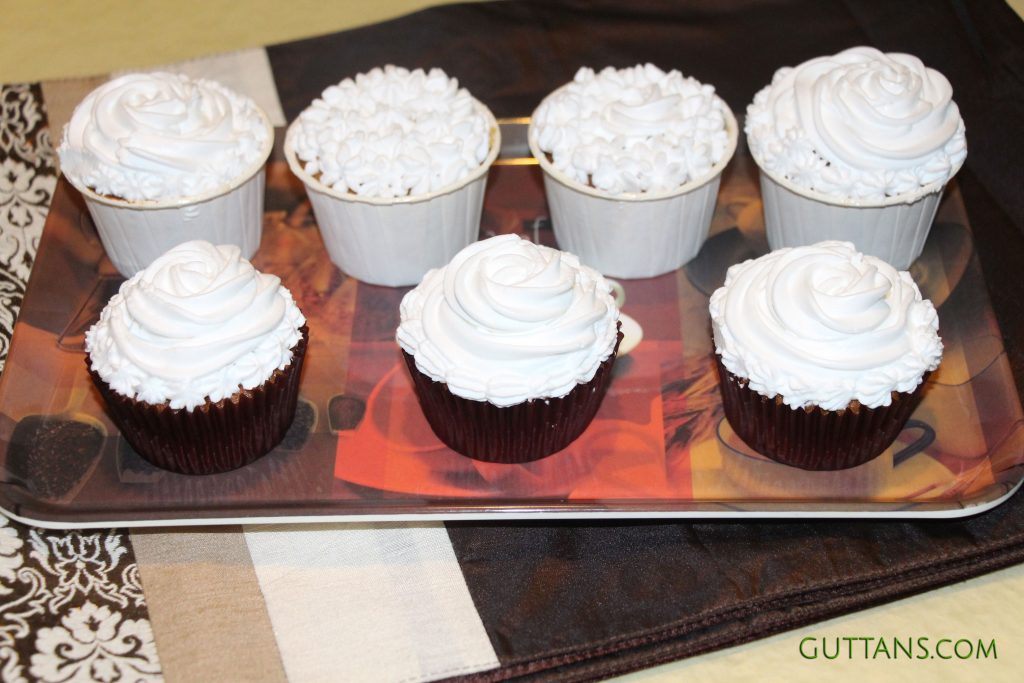 Vanilla Whipped Cream is a perfect topper for most of the desserts. This fluffy pillows of heavenly delight can be enjoyed with cakes, cupcakes, pies, parfaits and scones. This basic, not-too-sweet recipe can also be customized to taste and  flavoured with chocolate, cinnamon etc.
 INGREDIENTS 
Whipping Cream – 2 cup (Non Dairy or Heavy Cream)
Powdered / Icing Sugar – ½ cup (8 tbsp)
Vanilla Extract – ½ tsp
Chill the clean bowl of a stand mixer and the whisk attachment in the freezer for 10 minutes or fridge for 30 minutes.
Whip the cream in an electric mixer fitted with whisk on high speed until soft peaks form, about 2-4 minutes. Alternatively, you can use a hand whisk and a large chilled bowl.
Add the vanilla and confectioners' sugar; continue whipping on medium speed until the soft peaks return, 2 to 3 minutes. Use immediately.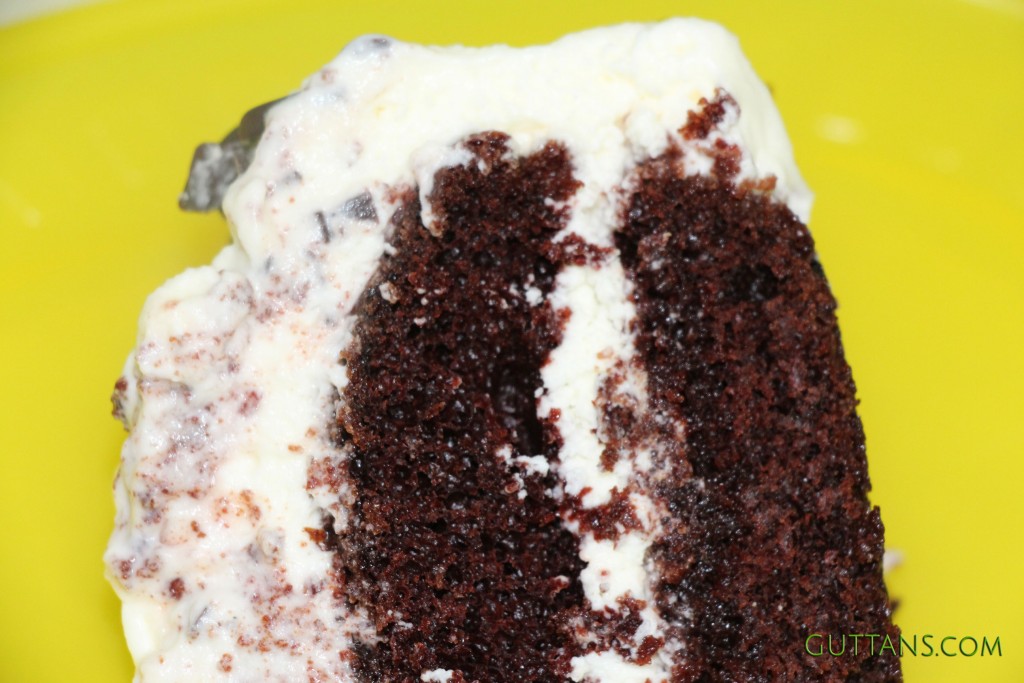 GUTTANS TIPS
ICING SUGAR : Use 1 tbsp of icing suagr for every ¼ cup of cream.
CREAM : Non Dairy Whipping Cream (Whip Topping) and Dairy Whipping Cream are equally preferred for pastry and cake decorations. Non-dairy whipping creams have become increasingly popular as it whips into stable foam.
COLD BOWL, WHISK AND CREAM : While making  whipped cream, always make sure the bowl, whisk and the cream are ice-cold to get faster results.
OVER MIXING: Avoid over mixing at all costs. Over mixing results in grainy, thick, and buttery appearing whipped cream. It should be soft, fluffy peaks that can easily be dolloped. Keep an eye on the whipped cream at all times, because it comes together faster than you think. Recipe is adapted from here and here .
MEASURING TOOLS USED : 240 ml cup, 15 ml tablespoon and 5 ml teaspoon.
RECIPE PICTURE : Black Forest Moist Chocolate Cake filled with Vanilla Whipped Cream  and topped with grated chocolate, vanilla whipped cream and cherry.