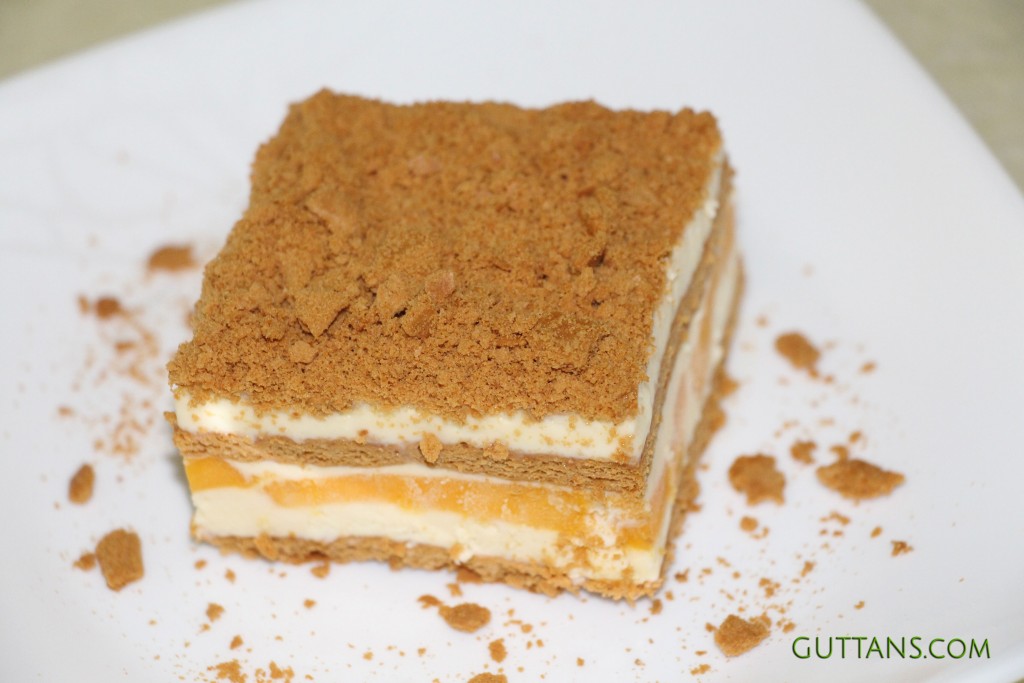 Mango Float. No bake refrigerated Mango Cake!  Quick, easy and delicious dessert. Fruity, rich and sweet treat. The fresh mangoes used in the recipe give the dish a burst of sunshine.  You can even make individual servings. This is an amazing dessert for parties and gatherings.
INGREDIENTS
Sweet or Caramel Biscuit – 200 gms ( 1 packet)
Whipping Cream – 2 cups (480 ml)
Condensed Milk – 1 cup (240 ml)
Mango – 2 cups sliced ripe sweet mango
 DIRECTIONS
Whip the cream and mix with condensed milk and keep aside. Cut the mango into thin slices. In a square or rectangular glass ware, arrange this in layers.
Layer it in the order cream mix, biscuits, cream mix, mango slices, cream mix … Repeat the same layering order for one more layer. After this, lay biscuits on top and top it with cream and decorate with crumbled biscuits.
Chill the prepared mango float for 2 -3 hours in freezer, take out, cut and serve. If it is chilled overnight or made in advance, take and keep outside for 1 hour before serving.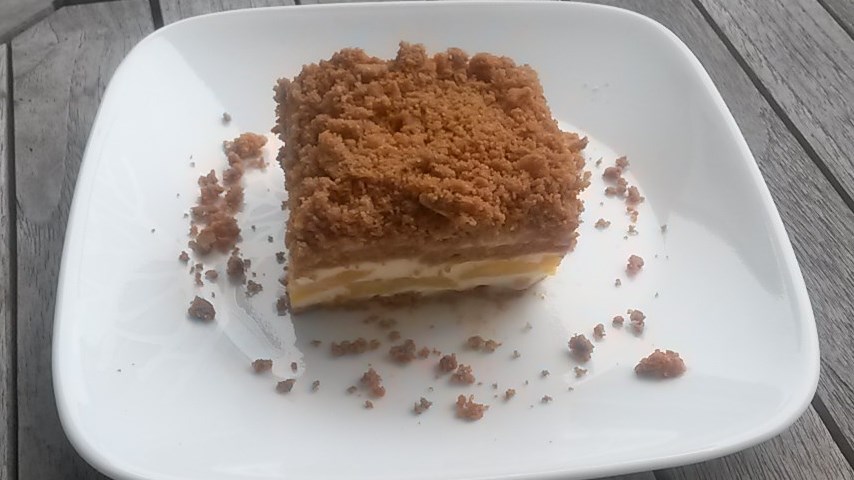 GUTTANS TIPS
LAYERS : Mango Float dessert can be made with two layers of filling or three depending on the size of your pan or glassware. Arrange the layers according to the glassware size.
BISCUITS : Traditionally, Mango Float is made with Graham Crackers (Honey) biscuits. But as per availability, any sweet thin biscuits can be used.
QUANTITY : This can also be made with half quantity ingredients.
MEASURING TOOLS USED :  240 ml cup, 15 ml tablespoon and 5 ml teaspoon.
Mango Float dessert, the delicious multi-layer summer dessert, is a true delicacy from Philippines.  A big hit during gatherings, Christmas and New Year celebrations.