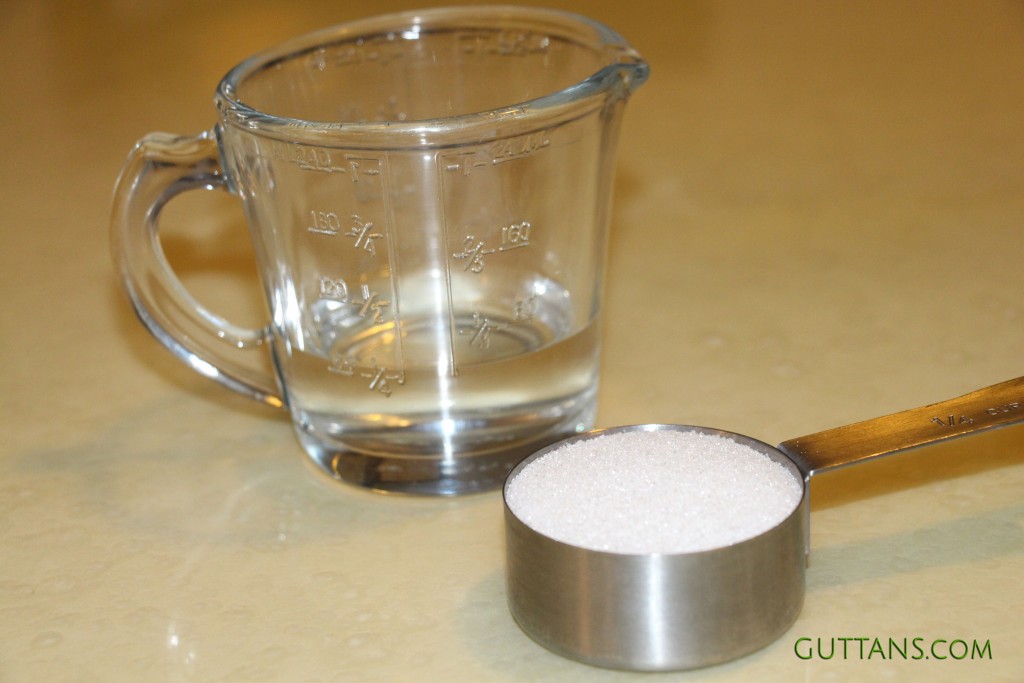 Simple Sugar Syrup is just equal parts water and sugar. Little trick to add moisture to the cake layers. It really elevates the cake giving it one more layer of flavour. Simple syrup is a commonly used ingredient in many cocktails and other drink recipes.
INGREDIENTS
Sugar – ¼ cup
Water – ¼ cup
DIRECTIONS
Combine sugar and water in a heavy bottom saucepan. Bring to boil over a medium heat.
Simmer for 2-3 minutes, until sugar is dissolved, stirring occasionally.
Remove from the fire. Cool to room temperature.